***********************
The Sun City Formula Registry is working to hold "Bad Boards" of the Recreation Centers of Sun City, Inc. ("RCSC"), accountable to the Members. We appreciate the "Angels" who have given their support through volunteering and donating. Thank you.
The "Anne Stewart" Legal Fund
Account Closed May 15, 2015
FUNDRAISING ENDS
Donors (OUR ANGELS) and Expenditures
click here: Sorted by CHECK DATE, then initials.
click here: Sorted by INITIALS, then check date.
(Contributions are anonymous but not tax deductible or refundable.)
**********************
OUR MISSION:
To use funds to conduct petitions drives and to challenge the RCSC in civil litigation when they refuse to obey state statutes and community documents.
We helped finance the appeal on May 7, 2004, that eventually overturned Judge Lex Anderson's verdict when Board-Critic Nick Salamone (now deceased) was falsely accused and convicted of threatening the RCSC board.
SCFR could not allow his conviction to stand because it threatened and intimidated the members and their freedom of speech. Nick Salamone won the appeal; however, as with others who have been unfairly treated and abused by the RCSC, he moved out of Sun City as a result of his unfair treatment.
See Court Docket: http://www.courtminutes.maricopa.gov/docs/Lower%20Court/052004/m1394979.pdf
Nick Salamone lost his "Retirement Dream Come True." We are working to get it back for the rest of us.
We plan to stay and resist the Bully Establishment with the help of Angels who support our cause.
CURRENT LAWSUIT:
Our attorney notified RCSC attorney, James Hienton, three times that we are alleging that RCSC is in non-compliance with state statutes and the articles of incorporation and that we intend to go before a judge if they do not comply. He has ignored us.
We allege the following:
Because of RCSC actions, the stage is set for the wholesale removal of rec centers and the multi-million-dollar liability to restore them, i.e., repeating "Fairway".

RCSC

unlawfully

raised the quorum for membership meetings to keep the members from stopping them in their tracks.

RCSC

unlawfully

holds closed "work sessions" and unanimous voting at the "done deal" public ones.

RCSC has banned the press from the Long Range Planning Committee and then stopped the committee from meeting again so that there will not be changes to the $30 million projects the board

unlawfully

approved in 2013.

The members are supposed to vote to approve projects over $750,000. It has not been done.

To pay for it all, RCSC unlawfully created "unequal" members, some paying more than others. If you are currently paying more than $

228 or paid the Preservation and Improvement Fund assessment ($700, $1600, $2500, 3,000 or $3,500) you are

unlawfully

targeted for unequal responsibilities. If you are paying RCSC monies and given no privileges or voting rights, you are

unlawfully

being disenfranchised.

RCSC

unlawfully

forced members to turn off their tape recorders.
And more...
Anne Stewart has volunteered to take this cause before a judge in Superior Court which the members are financing. On May 15, 2015, the contracts were signed and money was deposited into the account for Dessaules Law Group to handle the lawsuit on contingency through appeals, if necessary.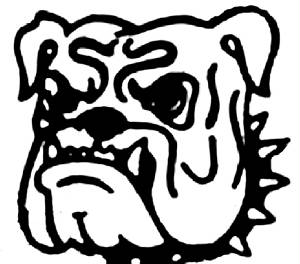 DO NOT SEND ANY MONEY TO US SINCE WE HAVE REACHED OUR GOAL. THE ACCOUNT IS CLOSED.
"The Anne Stewart Legal Fund" was a game changer. The members now have counsel of their own to represent their interests.
Click on the links below to read our attorney's letters to the RCSC which were ignored by the RCSC attorney who is paid for by our annual assessments to represent the board against the homeowners and residents:
click here to download file: August 2012 Letter
click here to download file: January 2013 Letter
click here to download file: September 2013 Letter
**********
**********
UPDATE:
11/13/15:
The Class Action was filed on October 29, 2015. The "Class Action Developments" page contains the case history link so you can follow developments. Also, we have started the documents list with the Filing Cover Sheet and the Complaint. It's been a long time coming, but we are now on the way.
Click on the following link for the Superior Court Docket to follow developments:
Click on the following links for complaint documents:
We thank the Members for their support.